4 Reasons Hyper Personalized Emails Matter Now More Than Ever
Email is still one of the most effective ways to reach your customers and drive sales. Here are 4 reasons why you should hyper-personalize your emails.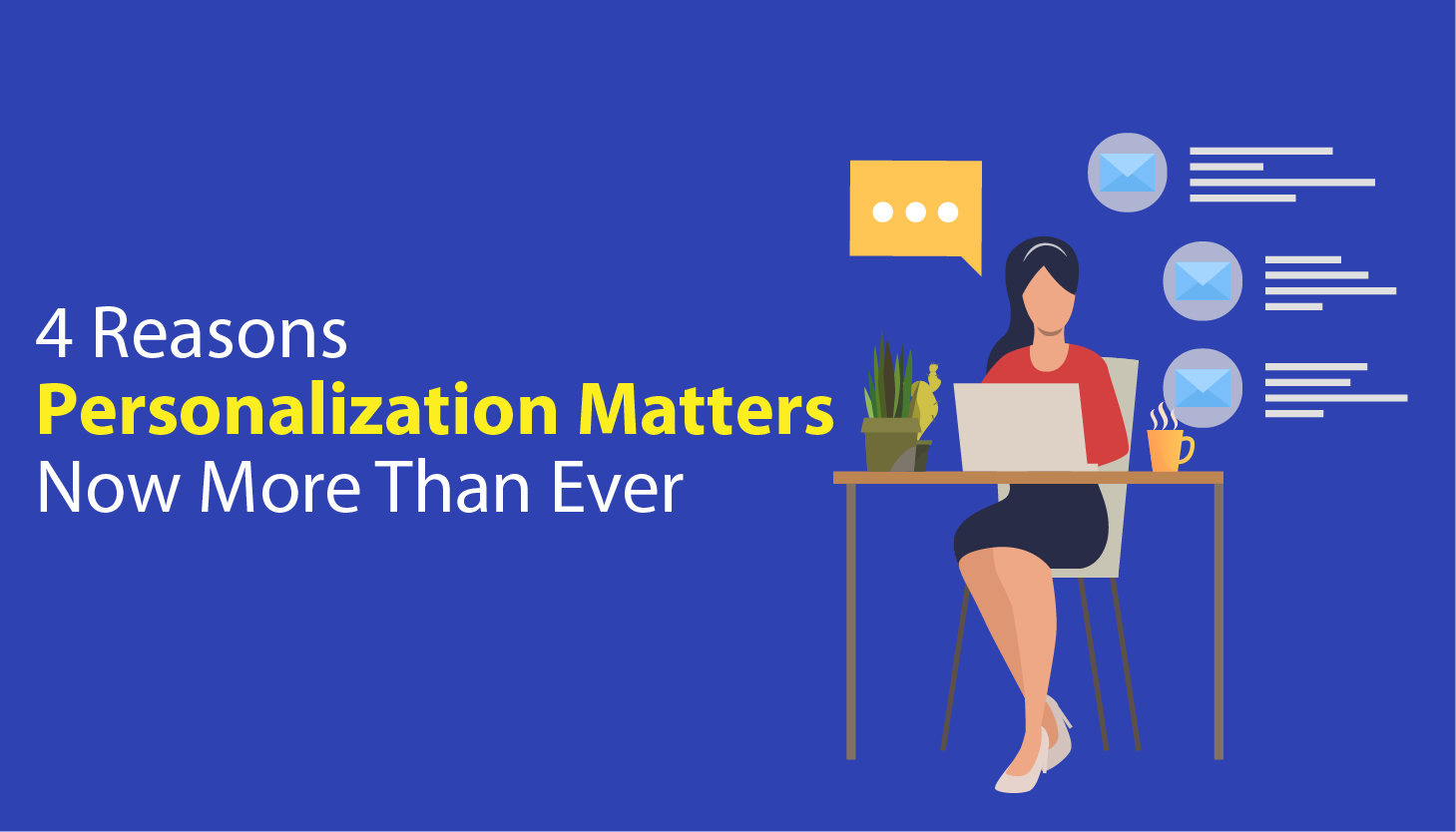 Why is Email Personalization Important?
When it comes to making an online business more successful, hyper personalized emails has proved to be a better option than using the same email template for every customer. The consumers on the receiving end want to be seen as individuals rather than being addressed generally.
Aspiring marketers now use tools such as personalize.cc and include subscribers' data in emails to make it seem like the e-mail was tailor-made for them. As a result, the customers become more engaged and choose long-term loyalty. In other words, personalization can
Help you better understand your customers.
Convert visitors into customers.
Retain the loyalty of your customers.
Boost your business's revenue stream.
Email personalization stats
Personalizing emails has made the experience of both the marketers and customers much better than ever before.
Transactions rates have improved 6 times more with personalized emails. (Experian)
Monetate states that marketers have seen an average sale increase of 20% when they make use of personalized experiences.
36% of customers usually express more interest in purchasing personalized services or products. (eConsultancy)
Email subject lines that had a personalized subject line saw an increase in the 50% opening rate. (Oberlo)
After a personalized shopping experience with a retailer, 60% of consumers become regular and loyal buyers. ( Segment, The State of Personalization 2021)
With insights from such stats, personalization tool matters more than ever now since it can immensely help your business in attracting and retaining customer loyalty. Tools such as personalize.cc can help you to add personalized images to your emails. In addition, with a rich customization panel, you can use different personalization techniques to get the best results. Some of the best personalization techniques have been discussed below.
Hyper-personalized emails techniques
Segmentation of email list
Segmentation largely helps marketers to manage email personalization. By organizing the list of customers or subscribers into groups, it's easier to personalize emails for each segment.
However, segmentation is not limited to grouping only based on age, gender, nationality, etc, but instead, it can dive deeper and use buying behavior, purchase cycle, engagement level, and frequency of buying data.
Software such as personalize.cc provides the exact tool to analyze customer behavior. Doing so improves the efficiency of email personalization and helps marketers create a better customer experience.
Personalizing details of the sender:
Using a personalized name as a sender creates a better impression on the reader. To receive an email from John Foroux than from some "marketing team" seems more engaging and it builds a sense of trust and familiarity between the sender and the receiver.
Recommending products:
To make sure the consumers are interested in at least checking out the products you recommend, it's essential to use products they might actually be interested in. You can't just send a recommendation for baby products to someone searching for sports equipment. So, make use of their buying and search history to give relevant product recommendations.
Automated triggering:
Apply tools that send automated responses when a customer completes an action. If they've purchased a product, an automated response should send them a confirmation of their order. It is more engaging and builds trust. By setting a countdown timer through personalize.cc, sending automated emails at just the right time can net you good results.
Milestone emails:
Gaining a new customer's loyalty can be tricky. One way to make customers feel appreciated is by hyper personalization to enhance milestone emails for them. A welcome email or a birthday email makes them feel appreciated. Eventually, they'll feel important and stay with the company in the long run.
Re-engagement emails:
For inactive customers, send a re-engagement email and give them choices to either un-subscribe or visit your website with an incentive. The former option may be unpleasant but it's better than ending up in the spam folder.
Practices and Tips:
Personalize subject line: The first thing the customers see is the subject line. A personalized images and personalized videos one containing the subscriber's name or a trigger word based on their preferences is essential.
Abandoned cart: If they've left halfway through a purchase with an abandoned cart, try sending them an email reminding them of what they've left behind. Pictures with products are preferred.
Call to Action: Make it clear to your customers what you want them to do. It could be either to visit your website, fill out a survey or claim a discount.
Examples:
Subject lines personalization can go like this: "[First name], here's 10 ways to be more productive"

An email about scholarships is sent to relevant field students as per their preferences.

Birthday emails: "Happy birthday [First name]! Here's a special 10% off code just for you."
What Makes the Best Personalization Software?
#1
Increase conversions with personalized images in email
#2
Upload image and change the font to create personalized images
#3
Design images using drag-and-drop builder
#4
Integrate with built-in apps like MailSend, PushNinja, NinjaSites
#5
Personalize images and video for your ad campaigns
#6
Use count down timers to create a sense of urgency for users
#7
Create personalized media content with dynamic merge fields
#8
Personalize unlimited images and videos
#9
Unbelievable pricing - the lowest you will ever find
#10
Everything your business needs - 50 apps, 24/5 support and 99.95% uptime
Join the SaaS Revolution
All-in-One Suite of 50 apps

Unbelievable pricing - ₹999/user

24/5 Chat, Phone and Email Support