A Complete Guide to Personalized Email Marketing
Think you know everything about email marketing? Check out our guide for personalized email marketing to take your campaigns to the next level.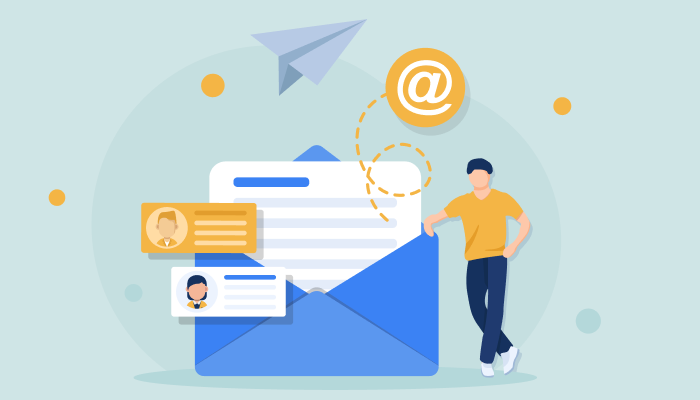 Email personalization is a way to show your customers that you see them as individuals and not just as a faceless mass. By personalizing your emails, you can make a connection with your customers and build a relationship of trust. This, in turn, will lead to more repeat business from your customers. Keep reading to learn more about this popular and effective marketing aspect.
Understanding Email Personalization
email personalization is a way to make your email communications more targeted and relevant to the individual recipient. By using data that you have about your subscribers, you can customize your messages to them in a way that is more likely to resonate. This can help to improve the overall effectiveness of your email campaigns. Personalized email marketing can have a huge impact on your business by increasing sales and engagement. By providing more relevant and individualized content to your subscribers, you can make them feel like VIPs, leading to more sales.
personalized marketing are a great way to show your customers that you care about them and their needs. By taking the time to ask for their opinions, you can develop a trusting relationship that will benefit your company in the long run.
Customer Interests
If you want to make your customers happy, make it easy for them to buy what they want. Show them what theyre interested in, and dont make them search for it. Sending personalized emails to customers based on their previous interactions and purchases is a great way to keep them engaged and encourage them to continue doing business with you. By referencing past interactions and purchases, you can show customers that you remember them and are willing to offer sales and discounts on items they might be interested in. This helps create a relationship of trust and appreciation between customers and businesses.
Convenience in Every Transaction
Some businesses prioritize their customers satisfaction and convenience over anything else. After a purchase is made, these businesses will send out transaction email personalization techniques with detailed, personalized tracking information to show the customer exactly where their package is and when they can expect it. This way, the customer doesn't need to waste time clicking through a carriers tracking database. The email addresses the customer's needs in a way that is both efficient and personal. In other words, customers are more likely to purchase an item if they can see reviews of the product before they buy it and if they are reminded of their loyalty points or rewards status.
Customer Feedback
Make sure to ask your customers for their opinions and feedback to build trust and create brand loyalty. Use their responses to personalize your marketing strategy for an even greater chance of success. Find a company that allows you to create custom emails that include polls on customer interests. This interactive experience provides more data for personalization, and by soliciting customer opinions, you can show them that you're different and that you're listening to them.
Personalizing Email Marketing Campaigns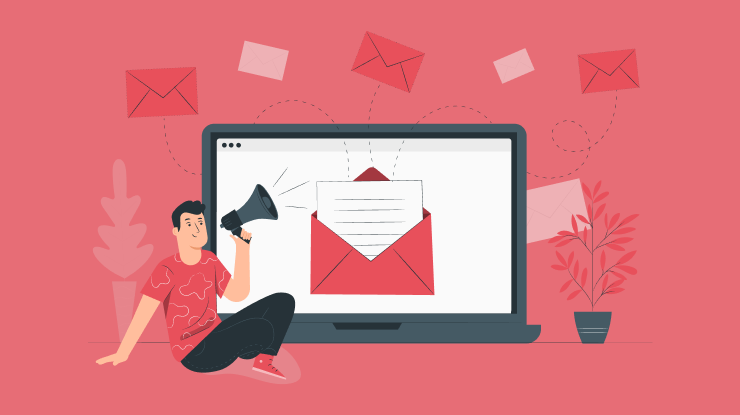 ● Collect essential information. When creating an opt-in form to collect subscriber information, make sure to include essential details like the user's name, email, and location. This will help you personalize your emails by email marketing software to them. You can also use other data, like what products or service pages they were on, to send them product-based emails.
● Categorize potential customers into groups. Different customers have different interests, so you can't just give them all the same thing. You need to figure out what each group wants and provide them with content that is relevant to them.
● Utilize dynamic content. Dynamic content helps you to send more relevant and targeted emails to your subscribers, which in turn, will help improve your open and click-through rates.
● Plan your engagements. The point is to make sure that your subscribers are getting the information that they need when they need it, without bombarding them with too much information all at once. This can be a great way to keep your subscribers engaged and ensure they get the most out of your content.
● Send follow-up emails. If you haven't received a response to your initial email, you can increase your reply rate by 21 percent by sending two to three follow-up emails. Just make sure that your follow- up emails are crafted in a way that will elicit a response. You don't want to come across as spammy or desperate.
Conclusion
Personalized email marketing can be a very effective way to improve your customer relationships and boost your sales. By taking the time to personalize each email you send, you can make a lasting impression on your customers and build a deeper level of trust and loyalty. If you're not already using personalized email marketing, now is the time to start! Are you looking for custom personalization solutions? Trust Personalize.cc to create interactive, personalized images and videos within minutes. Sign up today!
What Makes the Best Personalization Software?
#1
Increase conversions with personalized images in email
#2
Upload image and change the font to create personalized images
#3
Design images using drag-and-drop builder
#4
Integrate with built-in apps like MailSend, PushNinja, NinjaSites
#5
Personalize images and video for your ad campaigns
#6
Use count down timers to create a sense of urgency for users
#7
Create personalized media content with dynamic merge fields
#8
Personalize unlimited images and videos
#9
Unbelievable pricing - the lowest you will ever find
#10
Everything your business needs - 50 apps, 24/5 support and 99.95% uptime
Join the SaaS Revolution
All-in-One Suite of 50 apps

Unbelievable pricing - ₹999/user

24/5 Chat, Phone and Email Support