Engage Audience with eCommerce Countdown Timer in Email
An ecommerce countdown timer in email is a running clock that our customer's program to stop at a specific time. You can use this for various emails.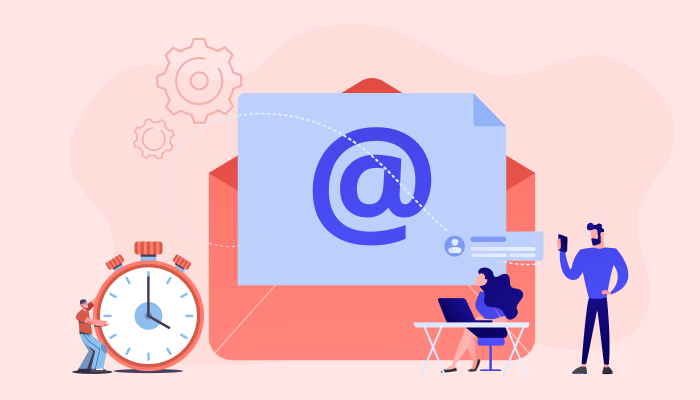 Are you looking for ways to boost your email marketing campaign? How about you try ecommerce Countdown Timer in eMail for a change?
An ecommerce countdown timer in email is a running clock that our customer's program to stop at a specific time. You can use this for various emails, such as the commencement of sales, the opening of new stores, and the expiration of a special offer.
Email click-through rates show a 200 percent improvement when interactive elements are added. That's why using countdown clocks, and a well-crafted email campaign can enhance your click-through rate by up to 30 percent.
When Do You Use Email Countdown Timers?
The optimal application of countdown timers is in an e-commerce email or on-site message to create urgency.
As a good example, consider Black Friday sales on-site and via email, which emphasizes securing the best prices before midnight.
eCommerce organizations can also use countdown timers to display a countdown to sales beginning or deals ending with a tad bit of email personalization.
The better the sense of urgency you're able to create, the more you improve the conversion rates of emails. Effective email marketing strategies, such as countdown timers throughout the busiest retail months online, help establish a well-rounded digital approach.
Still not convinced? Let's look into why you need to integrate countdown timers in your email marketing.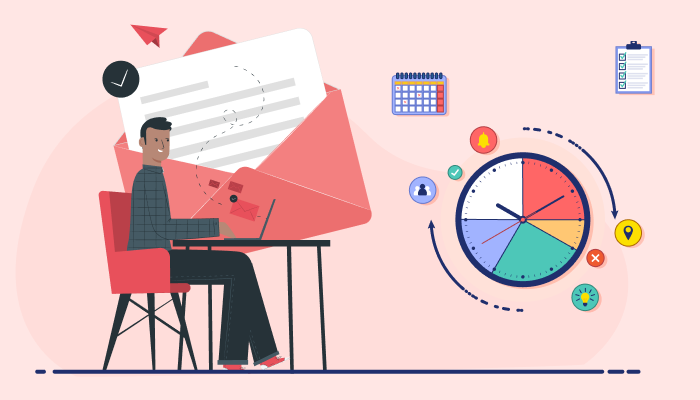 4 Reasons to Use Countdown Timers in Ecommerce Email Marketing
Immediacy
Timers are apt to draw a person's attention to the end result.
A countdown draws the eye toward the end of the timer, which gives your emails a sense of immediacy.
This is effective because it gives customers a solid idea of what they'll get at the end of the timer.
It's also practical because it lets people first evaluate which ones to focus on.
Incentivization
Countdown timers provide a sense of urgency and value to the purchase.
Offering a countdown means customers know how much time is left until the product becomes unavailable.
This technique is designed to motivate customers to buy what you're selling with hyper personalization features to help.
This is because the result is already set, and customers can't wait to see the countdown results.
Above-Average Opt-In Rates
Opt-in rates are essential for your email marketing campaign. This is why it's important to understand how countdown timers can help.
Countdown timers are excellent at driving opt-in rates. This is because they provide a sense of urgency and scarcity.
If you use them correctly, you'll be able to optimize the opt-in rate of your emails.
More Email Conversions
Using countdown timers also helps to increase conversion rates. This is because you're presenting value to your customers by giving them a sense of urgency.
The value of a product is even higher because there's a time constraint or deadline to it.
This is the true value of using countdown timers. You can increase the value of the product.
You want this: A high number of conversions can lead to increased revenue.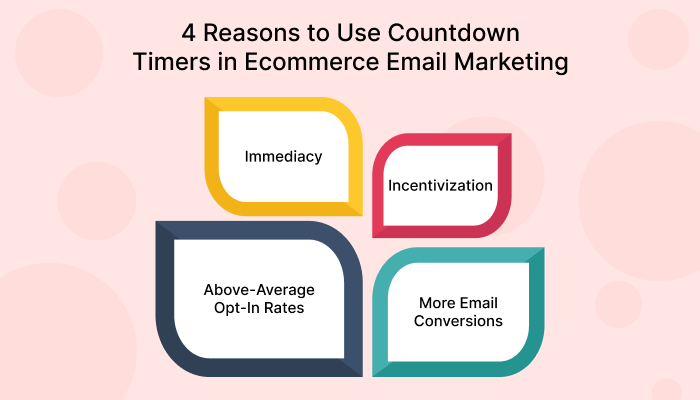 How To Use Countdown Timers For Your Email Marketing
Now that you know how effective countdown timers can be, you want to know how to use them effectively. Right?
To use countdown timers efficiently, follow these steps:
Choose a Time Frame: If you're sending out an email, make sure to schedule the delivery in a way that complements the timer. If you have a timer that stops at 10:00 pm, don't send it out at 3:00 pm.

Don't Overuse Them: Using a countdown timer repeatedly is a bad idea because you'll be lowering the product's value over time. Try to spread out your messages with countdown timers. For instance, if you send an email once a day, opt for a countdown clock with a much longer time frame.

Keep Them Unique: It's vital to keep the countdown timer unique, even in repeat messages, to create anticipation and a sense of urgency in your customers. This is a good approach if you're sending out multiple daily emails. However, it's not a good idea if you're sending out just one email per day.

Use Them for Special Products and Discounts: You can use countdown timers to sell a specific product or service with a limited number of stocks to boost the sense of urgency for purchasing. Consumers are likely to engage with personalization software emails if the countdown timer contains a discount.
Conclusion
Using countdown timers is a great way to kickstart your email marketing campaigns. However, you should understand how to use them effectively. Once you do, you'll be able to increase your conversion rates, maximize sales, and improve opt-in rates.
If you require email personalization software, we provide a solution to provide extensive customization to your emails. Personalize.cc allows you to customize graphics, text, and geographical information to give your customers a one-of-a-kind email experience.
What Makes the Best Personalization Software?
#1
Increase conversions with personalized images in email
#2
Upload image and change the font to create personalized images
#3
Design images using drag-and-drop builder
#4
Integrate with built-in apps like MailSend, PushNinja, NinjaSites
#5
Personalize images and video for your ad campaigns
#6
Use count down timers to create a sense of urgency for users
#7
Create personalized media content with dynamic merge fields
#8
Personalize unlimited images and videos
#9
Unbelievable pricing - the lowest you will ever find
#10
Everything your business needs - 50 apps, 24/5 support and 99.95% uptime
Join the SaaS Revolution
All-in-One Suite of 50 apps

Unbelievable pricing - ₹999/user

24/5 Chat, Phone and Email Support