15 Best Strategies to Use Email Marketing Template
Email marketing automation is the ideal solution to meet your marketing goals. In the fast-paced lifestyle, people hardly have time to browse the internet. New letters in their inbox are the best bet to attract viewers to your website. Quality content helps brands engage with their target audience. Experienced digital marketing strategists claim it has the highest return on investment, with at least more than 15$ for every 1$ you invest. Therefore implementing an effective email marketing strategy is an excellent way to reach your marketing goals.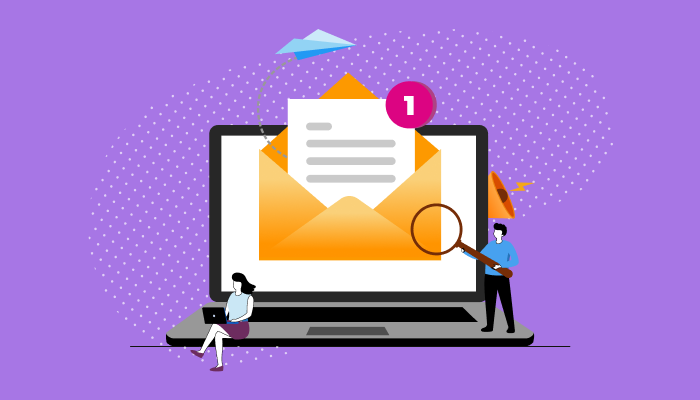 There is various email marketing software in the marketplace that can make the job much easier for your sales team. Invest in a quality personalization tool that allows you to do much more than just send bulk emails. Various software like personalize.cc act like an experienced team of email marketing managers capable of performing numerous tasks. They include many templates that can be customized to suit your marketing goals. A vast media library that allows you to send personalized videos and images to your audience.
Email Marketing Template: An Overview
Most of our inbox is flooded with email marketing messages and newsletter. Thanks to advancements in automation, we receive these emails through software for personalization that modifies the content to suit our needs. However, we don't open every promotional newsletter that we receive. So what pushes us or motivates us to take the initiative and go through the promotion content in our busy life? Well, it is due to well thought strategies and captivating email marketing templates.
Marketing templates for email play an essential role in the success of your digital marketing campaign. It's not just a simple layout selection that has your favorite colors. A lot of strategic thinking is invested in selecting a suitable template to attract readers and motivate them to click on the call to action placed on the templates. There is various software in the market that has a wide range of highly optimized templates that are capable of generating buzz. However, with excellent email marketing software, you need effective strategies to use the power tools. Otherwise, it's just an expensive addition to your set of marketing software. Implementing the right approach can lead to email marketing campaign success and significantly boost your brand awareness and sales.
15 Strategies to Use Email Marketing Template
Most successful businesses and fortune 500 companies use email automation tools as a part of their integrated marketing campaign. Email marketing templates have been around for ages. Even after decades, they continue to be the most effective way of generating traffic and quality leads for your brand. Following are the top 15 strategies to empower your marketing team to use email marketing templates and drive rich business leads.
What is the first component of a promotional email that holds the attention of your audience? It is undoubtedly the subject line. Use a catchy phrase or line that grabs your reader's attention instantly and entices them to hit the enter button and open the email.

Leverage the power of tools like personalize.cc to deliver hyper personalize content to your audience. Start with emails that address the recipient by their name. After all, nobody likes to read generalized content.

Choose a clean and simple email marketing template that is visually appealing and easy to read. Keep your email content short and to the point. Add images to convey your product and services.

Use a clear call to action (CTA) that conveys your brand message. Place them in a section that is visible to your readers. Invest in quality templates that have well-designed layouts and CTA placement.

Ensure your emails are mobile-responsive. More than 89 percent of the viewers will view your emails on their cell phones or tablets. Choose responsive templates that can be easily viewed on all devices.

Segment your email list based on demographics, interests, behavior, etc. This enables brands to tailor their messages for each group.

Various advanced software like personalize.cc allows users to A/B test their emails. This empowers your marketing team to analyze what works best with their target audience and tailor the content or graphics accordingly.

Use a conversational tone throughout the email. It makes the recipient feel like you are interacting directly with them.

Include social media posts, such as customer reviews and testimonials, encouraging viewers to trust the brand. Offer exclusive promotions and discounts to incentivize the reader to follow CTA.

Leverage the power of human psychology by creating a sense of urgency in your message. Try including a deadline for the promotion or discount coupon you include within the email.

Use eye-catching personalized visuals such as images or videos to make your emails stand out. Share valuable content such as blog posts or whitepapers that provide helpful information to the recipient.

Use a preview of the content within the email. This tempts the recipient to read the content further. Make it easy for the subscribers to unsubscribe from your email services and avoid spam complaints. The intent is to create a loyal fan base, not harass viewers.

Personalize your emails by including information relevant to the recipient, such as their interest, location, preferences, or previous purchases.

Use a brand logo or email signature along with contact information in the email. This helps build brand credibility and assures users that you are here to stay.

Use software for email marketing like personalize.cc that empowers with various email metrics, such as delivery time, available time, and click-through rates. This enables your campaign manager to measure the success of your email campaigns and make adjustments in the future to boost response rates.
Get started with the leading Email Marketing Templates today! Sign Up 14 Day Trial
How Email Marketing is Making a Difference?
AI and advanced technology have brought forward a revolution in the way we approach our target audience. There is advanced software that takes away hours of work spent in designing attractive templates that help engage viewers. Fortunately, we have quality software with drag-and-drop features that can quickly personalize the template to suit the requirements of your brands. You no longer have to send a manual email. There is software that can send personalized emails to a wide range of audiences within a few clicks.
If you think social media has replaced emails, think again. Statistics imply an average individual belonging to the age group of 18-45 watches his email app more than 25 times a day. Hence if you need the survive in the competitive marketplace, you need to leverage the power of email marketing campaigns. A good email marketing automation platform can help you reach the desired ROI in a short frame of time. It can help nurture leads and pave the way for brands to target potential leads effectively.
Conclusion
Email Marketing campaigns can make or brand your brand image. Use the powerful tool carefully. The primary agenda of your marketing campaign should always be to help the viewers make the right choice. It is more often the helpful content that generates engagement and not the promotional email. Reaching out to your target customers has never been easier. You no longer have to rely on your sales team to market your brand. An effective email campaign paired with personalization software like personalize.cc can do wonders for your brands with little time and effort. All you need to do is monitor the metrics consistently to monetize the content with evolving trends and audience views.
What Makes the Best Personalization Software?
#1
Increase conversions with personalized images in email
#2
Upload image and change the font to create personalized images
#3
Design images using drag-and-drop builder
#4
Integrate with built-in apps like MailSend, PushNinja, NinjaSites
#5
Personalize images and video for your ad campaigns
#6
Use count down timers to create a sense of urgency for users
#7
Create personalized media content with dynamic merge fields
#8
Personalize unlimited images and videos
#9
Unbelievable pricing - the lowest you will ever find
#10
Everything your business needs - 50 apps, 24/5 support and 99.95% uptime
Join the SaaS Revolution
All-in-One Suite of 50 apps

Unbelievable pricing - ₹999/user

24/5 Chat, Phone and Email Support