5 Reasons to Use Personalized Email Countdown Timers
A personalized email countdown timer is a tool that businesses in many industries use to achieve their goals, such as getting a customer to respond to an email.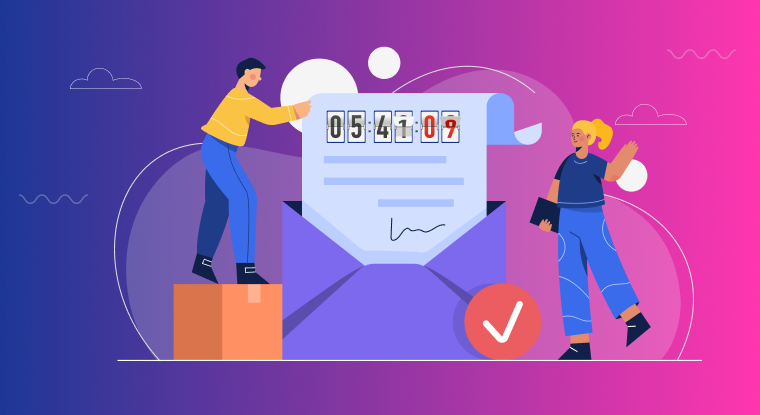 Whether we want to use it fully or not, in many ways, time is something that influences all aspects of our lives. It affects how successful you are at work and how much you enjoy life.
Using time to our advantage allows us to achieve many things. For one, prioritization can help business owners reduce production time and increase output. This is done by using time wisely with the right tools.
A countdown timer for email is a email personalization tool that many businesses in many industries use to achieve their goals, such as getting a customer to purchase something or responding to an email. As a marketer, the goal is to get customers to take action.
What Is the Purpose of an Email Countdown Timer?
countdown timer in email functions like a clock. It doesn't matter when your receiver receives the email; the final time will always be the same. It's possible to program it to execute at a specific time in the future when integrated with your content. Customization of this feature can result in a powerful dynamic, and valuable marketing presence.
There are a lot of advantages to using email countdown clocks. This is why you should use this email marketing tool for these five reasons:
1.They Instill a Sense of Urgency in the Minds of Their Viewers
You can create a feeling of urgent need by showing the countdown timer in an email sale or promotion by hyper personalization. This approach is more effective than stating a deadline because people are motivated to complete tasks because of the fear of missing out (FOMO). For this reason, static Facebook ads are less effective than animated ones.
2.They Increase the Intrigue of Contests
Discounts are typical in commercial industries, widely similar to its integration through limited-use coupons. This kind of bargain is meant to persuade people to buy something. On the other hand, competitions differ from both of these and have their own allure so there are indeed many benefits from email personalization with these features.
A contest's allure lies in the possibility of automatic victory. Some people think that freebies are unreliable, but they help you reach people because they make them want to win something. Bring back FOMO and use it to get people to join a contest.
Keep your subscribers engaged by using giveaways to uncover what they want and show them that you care by offering them a reward. Adding a countdown timer to your emails lets your viewers know how long they have left to get the compensation they want; it also warns them that the window of opportunity to win that reward won't remain forever. That kind of information may encourage even skeptics to participate in contests.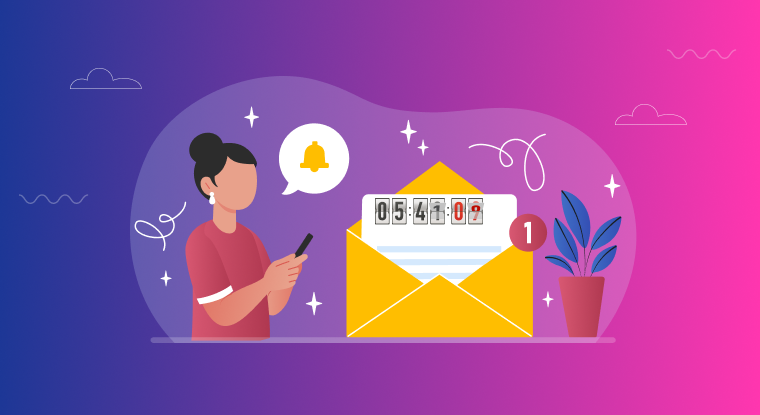 3.Nonprofits Can Benefit from Their Use
When you're trying to raise money, you need to use urgency and appeal to your audience's emotions in your marketing efforts. You must also take into account your goal to raise public awareness. The best way to do this is to establish a deadline for your fundraising or event.
With personalization software powered feature, a timer would be a great addition to the language, giving a method of emphasizing tasks and deadlines. Use a timer whenever you want to accomplish something, whether gathering donations or selling products, because ticking clocks and impending deadlines trigger motivating emotions.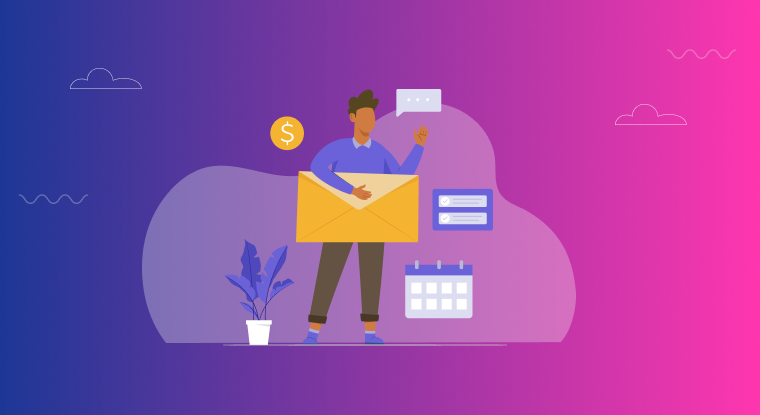 4.They Help Food Service Providers Advertise Their Specials
Many restaurants use promotions as marketing tactics. Because they allow restaurants to increase profits (if they are appropriately promoted), email marketing that includes countdowns can be used to achieve restaurant goals.
Additionally, if an email is sent in which a user can see the ""time remaining"" on a promotion, people are more likely to respond to advertised deals for this we may make use of some personalization software to do the job effective. If a person knows that a meal price is about to go up, he is more likely to buy it at a lower price.
You should set a timer for promotions removed from the menu to be appealing. Part of what makes a dish more attractive is the possibility of it being sold for only a limited time.
5.They're Ideal for Fitness-Related Emails
You'll have to keep track of many numbers to grow fit, from your weight, heart rate, to your calorie consumption. This dependence on numbers is a great way to integrate a countdown timer for fitness and lifestyle brands ofcourse with an adon personalized images to carry message lucide.
A countdown timer is helpful in this industry since it is easy to understand by consumers. You may utilize email countdown clocks to your benefit when promoting a limited-time membership discount or selling particular health products.
Conclusion
Email countdown clocks are a great way to market an item on sale or a contest you are running. It's easy to use these timers, and their animated effects make them visually appealing. Email countdown timers work well in any email campaign, and you can easily integrate them into your marketing efforts.
We have a solution to provide advanced personalization to your emails if you need email personalization software. You may use Personalize.cc to modify graphics, text, and geographical information to give your recipients a one-of-a-kind email experience.
What Makes the Best Personalization Software?
#1
Increase conversions with personalized images in email
#2
Upload image and change the font to create personalized images
#3
Design images using drag-and-drop builder
#4
Integrate with built-in apps like MailSend, PushNinja, NinjaSites
#5
Personalize images and video for your ad campaigns
#6
Use count down timers to create a sense of urgency for users
#7
Create personalized media content with dynamic merge fields
#8
Personalize unlimited images and videos
#9
Unbelievable pricing - the lowest you will ever find
#10
Everything your business needs - 50 apps, 24/5 support and 99.95% uptime
Join the SaaS Revolution
All-in-One Suite of 50 apps

Unbelievable pricing - ₹999/user

24/5 Chat, Phone and Email Support