3 Great Email Personalization Tactics That Go Beyond a Name
Effective email personalization tactics have made it easier to develop genuine relationships with customers, to maximize email marketing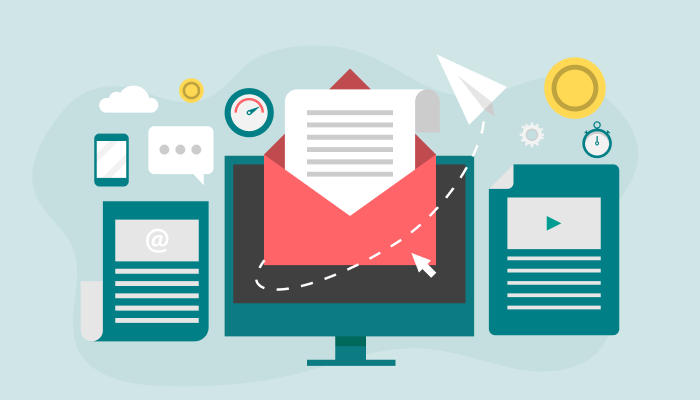 Technology has improved and made lives easier in recent years. This gives marketers more ground to cover to stay effective.
The power of email marketing is something marketers owe much to technological progress. Email marketing has made it easier to develop genuine relationships with customers. To maximize email marketing, marketers must deepen their relationships with customers.
As a marketer, you have to get to know your customers as people. This is where the value of personalized email marketing becomes apparent.
The Purpose of Effective Email Personalization
Personalization in email happens when a marketer uses information about subscribers to make emails more relevant to each person who gets them with countdown timer in email and other features like so. Contrary to what most people think, personalizing an email doesn't end when you address the subscriber by name. It means sending your subscribers relevant and timely content that they can't help but read.
For example, you can use anything from including the recipient's name to make the message more relatable. This method is meant to make your subscribers feel like they are VIPs, not just email addresses in a database.
You might ask why personalized email marketing is important to your marketing plan. We'll tell you three good ones.
Opens more doors: Personalizing your emails, especially in the subject line, is a great way to get more people to open them. Personalizing your emails can make them 26 percent more likely to be opened. Remember that your subject line is the first thing people will see, and make it as personal as you can if you want to get someone to talk to you.
Drives engagement: Email personalization is becoming a marketing strategy because it makes people more interested in what you have to say. Everyone likes being made to feel a little bit special. When you use personalization to show your customers that they're important, they'll be more interested in your emails.
Brings in more money: It has been shown that personalizing emails can boost sales by as much as 760 percent. People would rather spend their money where it is valued.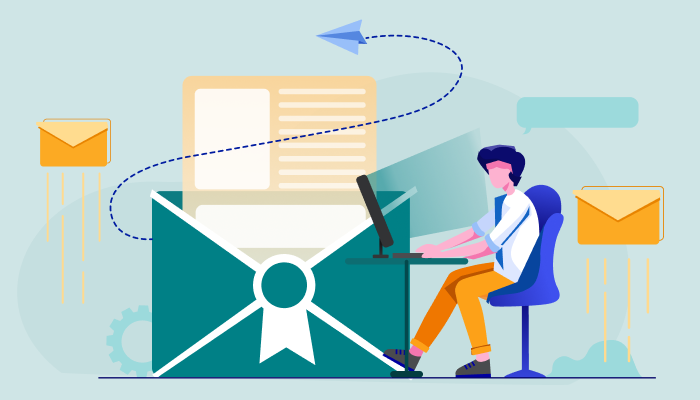 The Effects of Quality Email Personalization
It's easy to boil down the impact of email personalization to including a recipient's name in the marketing copy. However, successful marketers don't just stick to one technique. In fact, they utilize several strategies, may be using personalization software etc to keep their personalization methods effective for different purposes.
If you think your business could benefit from these advantages of personalized email marketing, let's look at how you can use personalization in your email marketing.
Here are three great email personalization tactics that go beyond adding a customer's name:
1.Use Segmentation to Your Advantage
Automation's one of the best ways to use email marketing to reach people personally. Using email personalization tool is when you use email marketing software to send emails based on rules.
People can get personalized emails based on what they do with automation. Behavior-based or triggered emails are a terrific approach to make a subscriber feel like you know them. Automatic emails include:
Welcome emails

Reminders

Nurturing emails
2.Make Sure Your Emails Sound like They Are from a Person
Another great way to make your emails more personal is to send them from a person instead of a business. Research shows that people are highly likely to trust and care about a person's email than a business. In fact, 68 percent of Americans say that the ""From"" name is a big factor in whether or not they open an email.
To make your emails feel more personal, use your real name in the ""From"" field and your real face instead of a logo or an avatar.
By sending business emails from a real person, you give your business a more personal feel, which can help your email marketing work better.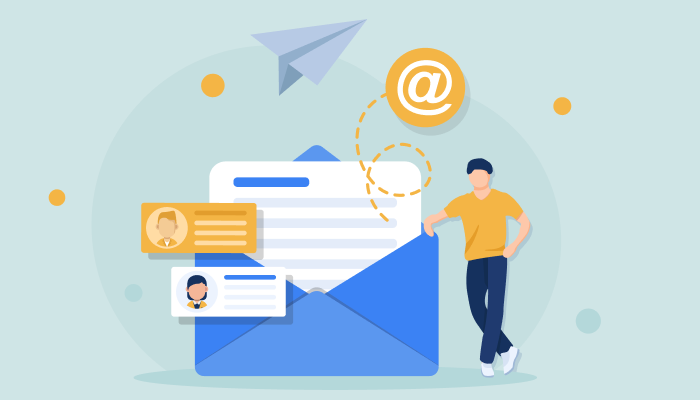 3.Keep In Mind the Browsing History of the Client
Using cookies, they find out what a user is looking at on the site and send them an email with a list of the products they were looking at. This kind of personalization works well when personalizing cart recovery emails, which is a big plus. This method is also useful if your customer bought something that needs some extra parts.
This is the personalized email marketing strategy you should use to get people who have left items in their carts or want to cross-sell products.
Conclusion
Personalizing an email is more than just addressing the recipient by name, and it is still getting better. With the rise of ""big data,"" marketers now have got the tools to get to know their subscribers better. This is why you should use best practices for email marketing and personalize your email marketing strategy.
At Personalize.cc, we give businesses the right tools to optimize their email strategies. With our help, we can give your clients a one-of-a-kind email experience. If you require email personalization software, sign up with us today!
What Makes the Best Personalization Software?
#1
Increase conversions with personalized images in email
#2
Upload image and change the font to create personalized images
#3
Design images using drag-and-drop builder
#4
Integrate with built-in apps like MailSend, PushNinja, NinjaSites
#5
Personalize images and video for your ad campaigns
#6
Use count down timers to create a sense of urgency for users
#7
Create personalized media content with dynamic merge fields
#8
Personalize unlimited images and videos
#9
Unbelievable pricing - the lowest you will ever find
#10
Everything your business needs - 50 apps, 24/5 support and 99.95% uptime
Join the SaaS Revolution
All-in-One Suite of 50 apps

Unbelievable pricing - ₹999/user

24/5 Chat, Phone and Email Support