5 Effective Ways to Use Sales Personalized Videos
Video is one of the powerful ways to tell your story and engage with prospects. Here are five ways to use sales personalized videos to sell more effectively.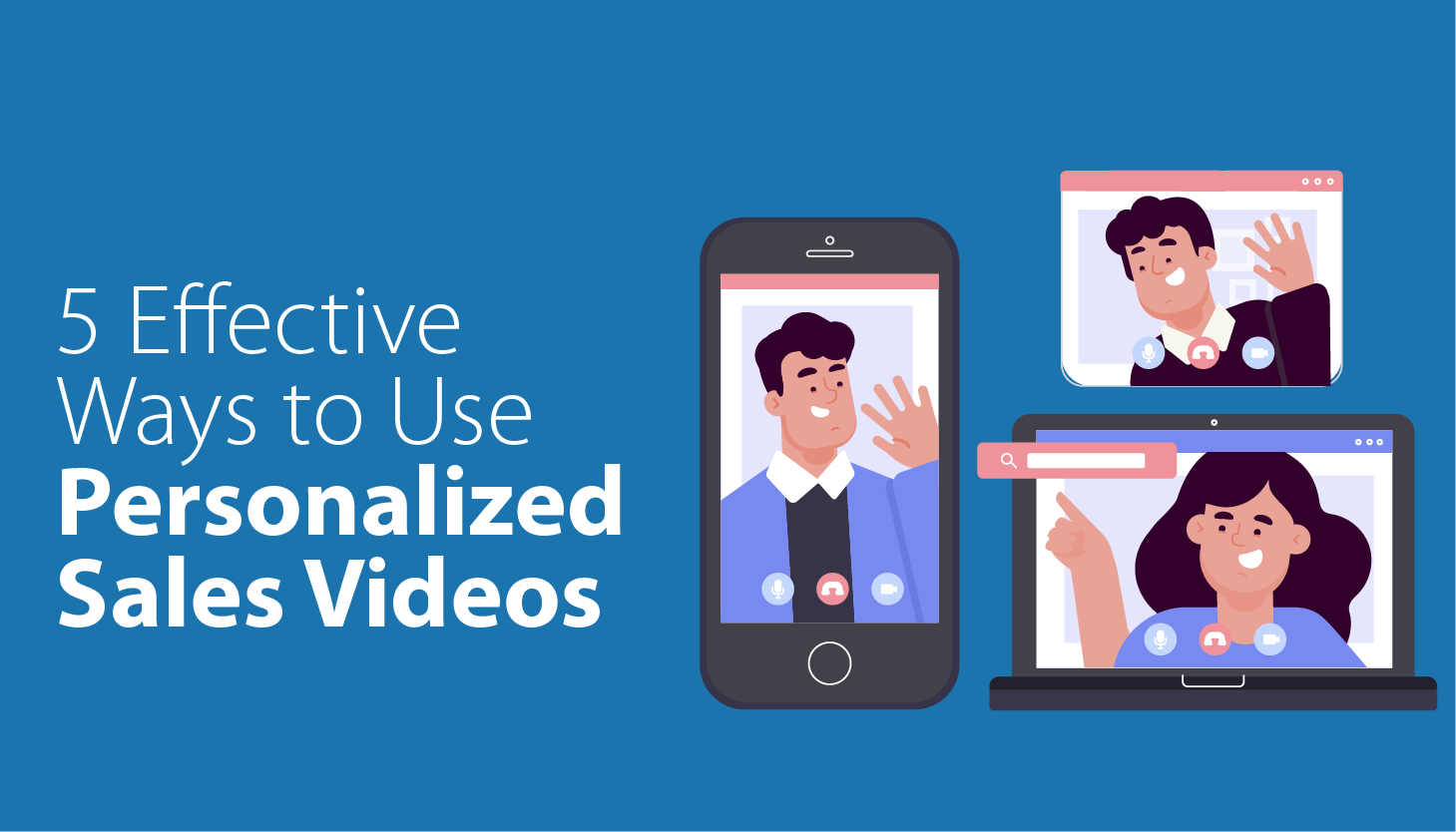 If you use personalized videos in all of your sales processes, it will boost your close rates and helps you in connecting with your consumers. Almost 93% of all internet users shared the familiar feeling that they failed to get proper personalized outreach while shopping online. This was according to a recently released buyer data.
There was another statement by the same data stating that 90% of internet users get irritated with immaterial messaging. This proves one major point. Although most organizations understand the importance of personalized experience to help their businesses grow, there is still significant room for improvement in such cases.
What Is Personalized Video and Why Does It Matter?
Personalized video is customized content made especially for a definite group of people using such elements with which they are familiar. A customized video is made to target a specific group of customers. Certain personalized elements, such as the name of a person's company, his name, or any other relevant information, imply that a company's sales team is contacting the specific person directly.
The majority of marketers believe that proper customization can help improve customer engagement and boost customer trust in a company. Personalized marketing also has a direct positive impact on the sales margin. This is simply because your buyers get a better and more natural experience. Customization can also help your business spread beyond all boundaries.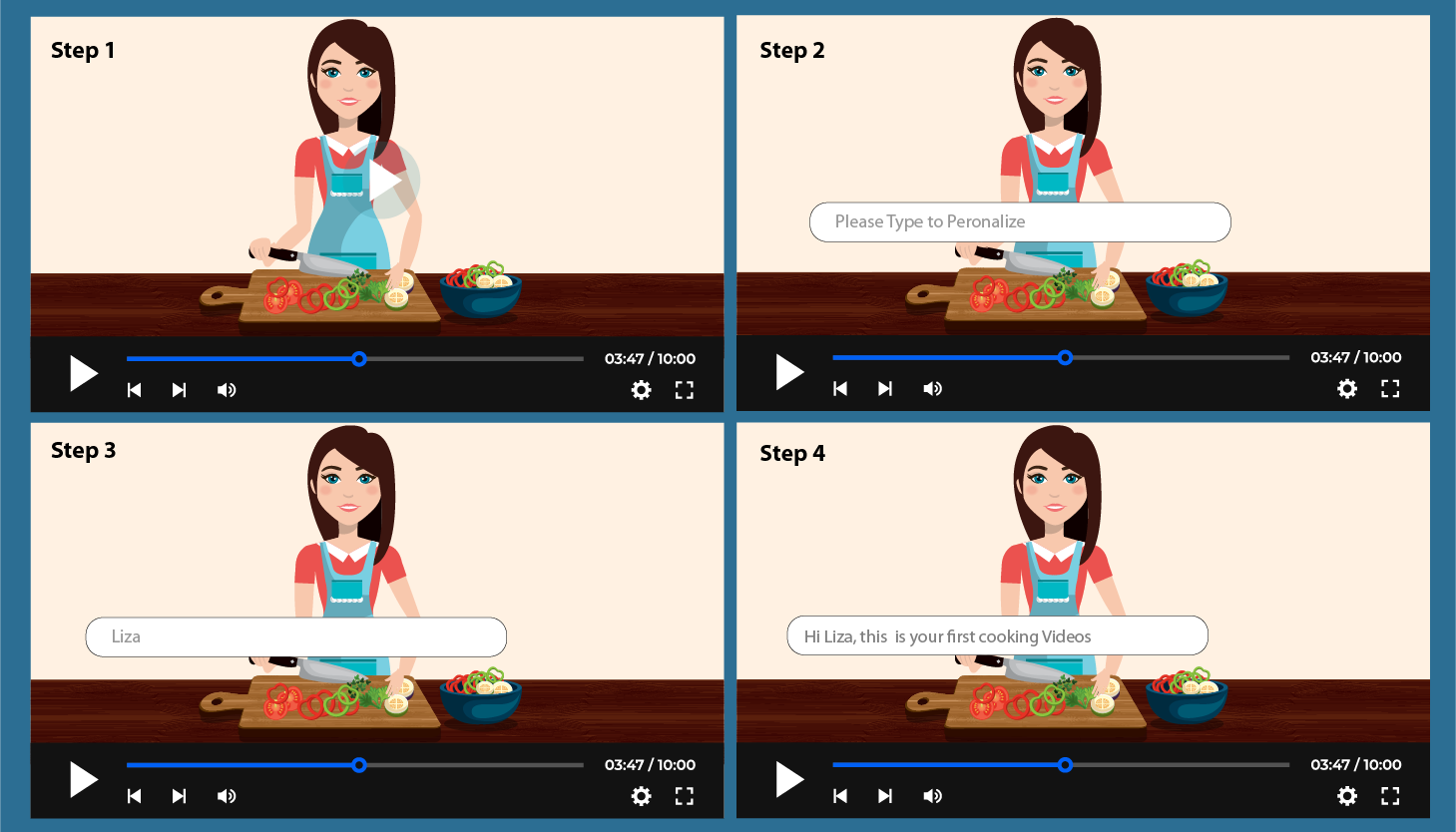 How Can Sales Teams Use Personalized Video?
When you talk about all the aspects of sales communication, customized videos play a significant role. However, there may be times when you might have to interact with a large group of people. Personalizing your sales techniques will save you a lot of time and effort during such situations. In addition, a personalized approach will also improve your chances of increasing sales.
Ways to Use Personalized Sales Videos
Here are some practical ways to use personalized videos in any sales process.
Incoming Lead Management
Does your company experience a large number of incoming sales leads daily? Unfortunately, contacting each inbound lead might not be possible for your sales team. In such matters, it is critical to set up a positive first impression in the minds of your prospective buyers.
Using a personalized video in such cases would prove to be fruitful. It will ensure that every inbound lead gets a customized email response within minutes and enhance conversions for your company.
Webinar Follow-Ups
In this modern era, where almost everything is happening online, webinars are an excellent way of providing education to the masses. If you host a rather engaging webinar and fail to give a follow-up to your interested audience at a later date, you can easily let a great opportunity slip out of your hands. If you use a personalized video in such matters, you can help your audience stay engaged and support them deeper.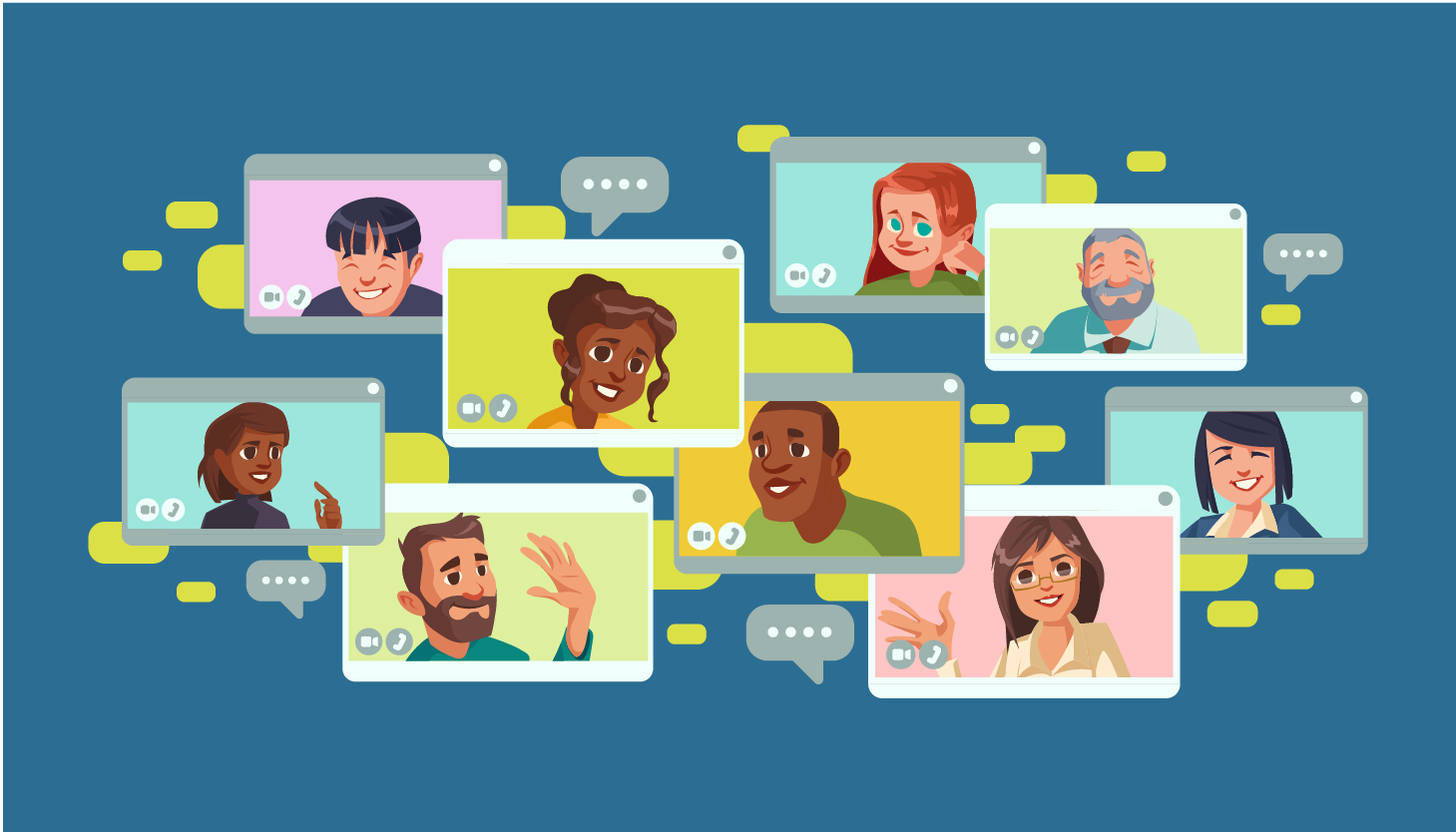 Team Introductions
Transfers during a sales and service process are pretty obvious. Unfortunately, such situations may make or break your relationship with a probable buyer. Whenever you introduce a new person to a relationship, you must build trust between the two.
The best solution is to introduce team members during the early stages of a sales process. This will help you overcome any probable hurdles. Thus, plan and film some introduction videos of your sales team. You can re-use these personalized videos on several occasions.
Care for Your Customers
It will be a good idea to continue with your sales-related announcements when it comes to customer engagement. You can make a personalized video for the purpose and show it to your consumers year-round. It will prove to your buyers that you care for them.
Announce a New Service, Feature, or Product
Customers always like it when they feel that companies listen to their requests and respond on a timely basis. In addition, you can always publicize a new service, product, or feature by your company with the help of a customized video.
Personalize.cc
You can easily personalize your company's sales content, including videos, emails, and images, with the help of Personalize.cc. It is one of those few personalization tools that make customization effortless and helps your users stay engaged better.
Personalize.cc comes with several valuable features, such as personalized images, media library, message timers, templates, and personalized videos, to name a few.
Personalization is the new key to success for any business organization. It does not just help your customers stay engaged with your business; it also helps to increase sales and conversion rates. Instead of opting for any randomly chosen personalize software, it is better to take some time and select one of the best, such as Personalize.cc.
What Makes the Best Personalization Software?
#1
Increase conversions with personalized images in email
#2
Upload image and change the font to create personalized images
#3
Design images using drag-and-drop builder
#4
Integrate with built-in apps like MailSend, PushNinja, NinjaSites
#5
Personalize images and video for your ad campaigns
#6
Use count down timers to create a sense of urgency for users
#7
Create personalized media content with dynamic merge fields
#8
Personalize unlimited images and videos
#9
Unbelievable pricing - the lowest you will ever find
#10
Everything your business needs - 50 apps, 24/5 support and 99.95% uptime
Join the SaaS Revolution
All-in-One Suite of 50 apps

Unbelievable pricing - ₹999/user

24/5 Chat, Phone and Email Support