5 Useful Ways to Make Use of Email Countdown Timer
Keeping a email countdown timer is a great way to keep track of your email schedule and make sure you are sending out your emails on time.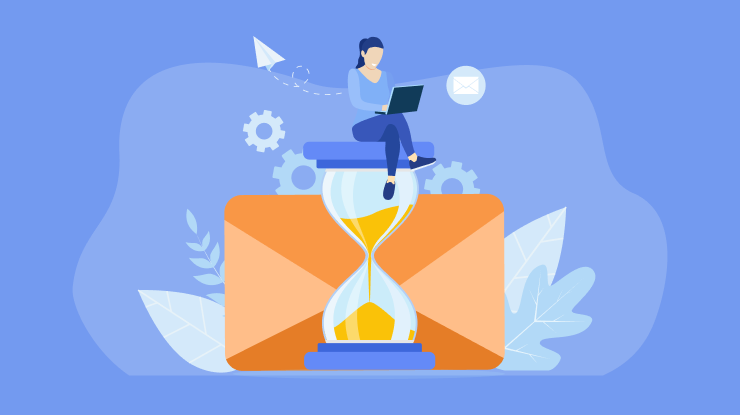 In order to make the most out of your email marketing campaigns, it's vital that you make use of innovative technology. And while there are a slew of different innovations that you can make use of, countdown timers might just be the most effective. A countdown timer in email can be quite useful when utilized correctly. This is doubly true for marketing emails as they can vastly improve the effectiveness of your email marketing campaigns. So, how do you go about using countdown timers? If you've always wanted to know the answer to this question, then we've got just the thing for you. Here are five useful ways to make use of countdown timers in your emails.
Sales
Countdown Timers are a great way to get people to buy at just the right time. There are a couple of ways to do this. First, you can use your timer to count down a surprise flash sale. These usually run for a few hours or a few days. Have your timer ticking down to when the sale ends, and this will encourage your readers to see how much time is left, and they might feel urgency in buying. Another way to use countdown times is to build anticipation for upcoming sales. You can include a message timers so that your customers can keep track of the emails until an upcoming sale, like Black Friday or Cyber Monday. People will know to expect these sales by including the countdown timer that is constantly updating.
Product Launches
Here is a news tip for your next big product launch: include a countdown clock for your emails to customers. A timer counting down to the big product launch unveiling will intrigue customers and get them excited about the big news. They'll be watching the clock so they can be present at the big event.
Events
You can also use your countdown timers to call attention to upcoming events. Whether big or small, it doesn't matter. The timer can help drive action. For example, you could use one to indicate something special that's going on. Maybe you're having a special VIP-only sale, meet and greet, or dinner. Send out an email to your loyalty members and remind them when they have to sign up so they don't miss out.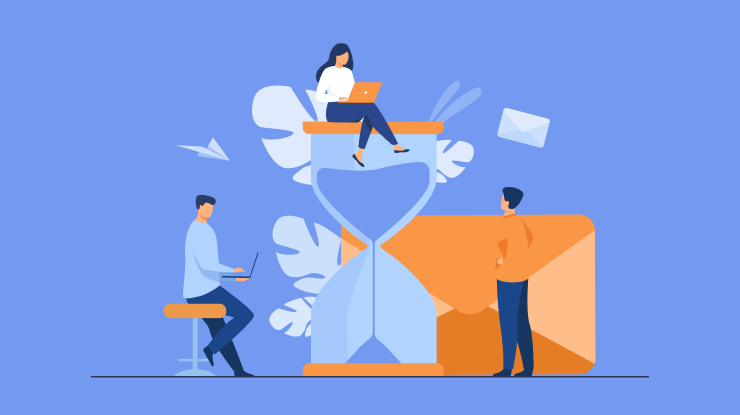 Abandoned Carts
You can use timers for abandoned cart updates so that your shoppers will complete their purchases. When you send a regular email, such as a weekly newsletter, include a personalized countdown bar for your customers to see they need to act fast to complete their purchases. If you really want to make an impact, include a coupon with it. Customers who open the email will be compelled to take advantage of the discount.
Surprises
Marketers know that it is easier to surprise and delight customers than it is to simply focus on advertising. That's one of the main reasons why brands are increasingly sending out small discounts, free shipping codes, or little gifts to their customers and loyalty reward members. You can do hyper personalization in the same way: give loyal customers a chance to enter and win a prize that doesn't require them to spend any money. As long as they can reach your store in time, they have a chance to claim the prize. Meanwhile, you can advertise your number of new customers or a discount on a particular product. Customers will see this information every time they open an email, making it more likely that they will visit your store.
Conclusion
We hope this article proves to be useful when it comes to helping you gain a better understanding of how to best make use of countdown timers for your marketing emails. As you can see, you can leverage these timers in ways that will help you boost sales and maximize your business. While there are certainly other ways to make use of countdown timers, the strategies that we've listed above are a good place to start. Be sure to keep everything you've learned here in mind so that you can optimize your business' email marketing campaign.
If you're looking to make use of email countdown timers, then you've come to the right place. Personalize.cc allows you to send out personalized content to your customers via email. The application lets you upload a video and add dynamic text to the video before sharing it with your customers. For more information on what we can do for you, visit our website today!
What Makes the Best Personalization Software?
#1
Increase conversions with personalized images in email
#2
Upload image and change the font to create personalized images
#3
Design images using drag-and-drop builder
#4
Integrate with built-in apps like MailSend, PushNinja, NinjaSites
#5
Personalize images and video for your ad campaigns
#6
Use count down timers to create a sense of urgency for users
#7
Create personalized media content with dynamic merge fields
#8
Personalize unlimited images and videos
#9
Unbelievable pricing - the lowest you will ever find
#10
Everything your business needs - 50 apps, 24/5 support and 99.95% uptime
Join the SaaS Revolution
All-in-One Suite of 50 apps

Unbelievable pricing - ₹999/user

24/5 Chat, Phone and Email Support