Email Personalization: Best Ways to Use and Benefits
Email Personalization is an essential component of an effective lead nurturing strategy. Personalizing emails can increase open rates and demonstrate to your audience that you recognize and comprehend their desires and requirements. This leads to more engaged readers who are motivated to take action.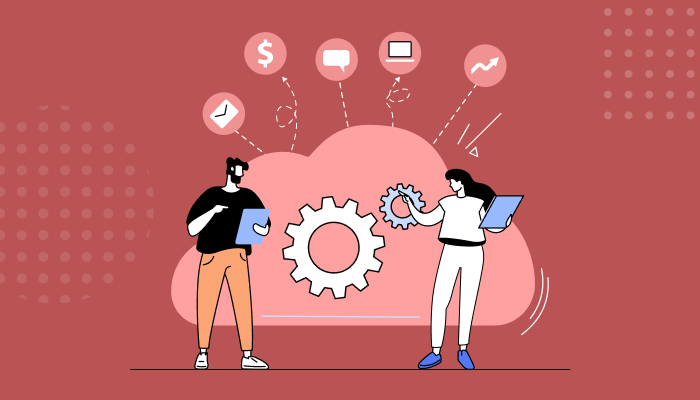 Epsilon's research reveals that 80% of consumers are more inclined to purchase when they receive a personalized experience. This is precisely why personalizing emails is considered one of the most effective digital marketing strategies for businesses.
In this article, we will discuss what email personalization is and the advantages you can anticipate from investing your time and energy.
Email Personalization: An Overview
Personalized marketing is also referred to as one-to-one marketing. It entails creating a customized marketing message for each customer. This message is tailored based on the individual's purchase history, interests, and demographic information.
Unlike traditional marketing techniques, which rely on broad messaging tactics, personalization focuses on addressing each customer's specific needs and interests. Marketers who use personalization in their emails experience a 27% increase in unique click rates. It also leads to an 11% increase in open rates compared to those who don't use personalization. But, personalizing email can be a time-consuming task. It is where hyper personalized email software like Personalize.cc comes in handy.
With a vast library of templates, you can tailor your messages quickly with this software.On the other hand, 52% of consumers have stated that they would consider shopping elsewhere if they received a non-personalized email from a brand.
Ways to Use Email Personalization
Now that we have discussed the importance of email personalization, let's dive into some effective ways you can use it to enhance your email marketing strategy and drive engagement with your subscribers.
Gather the Appropriate Information
Having an adequate foundation for Email personalization requires collecting the right information.
While this may sound straightforward, the question arises - where do you begin? The answer lies in sign-up forms. This is where you can request supplementary information from your subscribers.
For example, some information you could ask for their:
Occupation
Location
Interests
Birthday
No matter what information you request, ensure it is concise and to the point.
Incorporate Individualized Subject Lines
Email subject lines have always held significance in the realm of email marketing. In fact, according to Campaign Monitor's research, the probability of an email being opened increases by 26% when it contains an individualized subject line.
To obtain optimal outcomes, subject lines need to be particular. It should vary across industries, audiences, and other factors.
Incorporate Behavior-triggered Emails
Automated responses to customer interactions with your products or services are referred to as behavior-triggered emails.
Behavior-triggered emails are considered the future of email marketing, and the stats prove that! According to GetResponse's research, triggered emails achieve an open rate of 38.03% and a click-through rate of 6.76%.
You may receive behavior-triggered emails more often than you think. These are the emails you get when a website prompts you to log in or complete a purchase after an extended period of inactivity. Such emails are a prime example of behavior-triggered emails.
Furthermore, you can use behavior-triggered emails for various purposes, such as:
To greet subscribers
Recapture their interest
Promote additional products or services
Moreover, there are various email personalized software, such as Personalize.cc, for sending excellent behavior-triggered emails that cater to different types of businesses.
Include Subscriber Tags
Incorporating subscriber tags enables you to use personalized calls-to-action in your email content and behavior-triggered emails.
By assigning tags to subscribers based on their actions, such as visiting a particular page or clicking a link, you can craft customized emails for those with matching tags.
The beauty of this approach is that it saves time by allowing you to segment all your workflows through one email.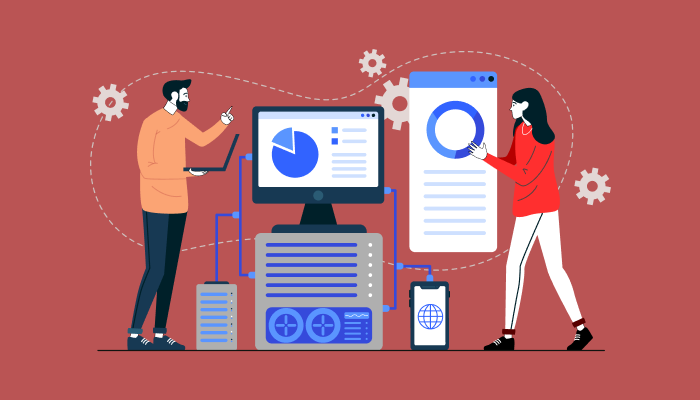 Pose the Appropriate Questions
A simple way to begin audience segmentation is to ask questions relevant to your business. However, it's important to ensure you're asking the right questions.
For instance, consider asking your customers:
What prompted them to visit your website?
Why did they choose to use your service?
What do they need assistance with the most?
By posing these questions, you can quickly determine what you're doing well and what requires improvement. This approach also makes it easy to craft targeted emails.
In addition, consider posing opinion-based questions. This can help your customers feel appreciated and valued by your brand.
Utilize and Optimize Landing Pages
Certainly, email personalization can improve your open rates. Nevertheless, the ultimate objective is to turn recipients into customers.
To achieve this, it's crucial to guarantee that the landing pages you direct your subscribers to, align with the ideas conveyed in your emails.
Additionally, ensure that the landing page matches the audience you're targeting and their current stage in the purchasing journey.
Include a Sense of Urgency
Many tools help you add dates and times to your emails. This approach is perfect for driving engagement because it creates a sense of urgency that encourages people to act quickly.
Using urgency in your emails can lead up to a paid offer. Ensure your customers prevent forgetting or hesitating to place their orders. To make this strategy even more effective, consider creating a custom deadline.
Incorporate Images
It's essential to keep your messages concise since people typically skim through emails when reading. However, the impact of including personalized images on your customers can't be overlooked.
By personalizing emails with images, marketers can establish an emotional bond with their customers. It motivates them to act and potentially influences their purchasing choices.
To effectively capture the attention of your customers, images should be:
Relevant
Eye-catching
Compelling
Moreover, it's possible to personalize images for specific customers based on their data, preferences, and location. In addition to images, you can also include personalized videos that resonate with your audience. It will further enhance the impact of your marketing campaigns.
Benefits of Email Personalization
Now that we have a better understanding of what email personalization is, let's explore the various benefits it can bring to your email marketing campaigns and how it can help you build stronger relationships with your subscribers.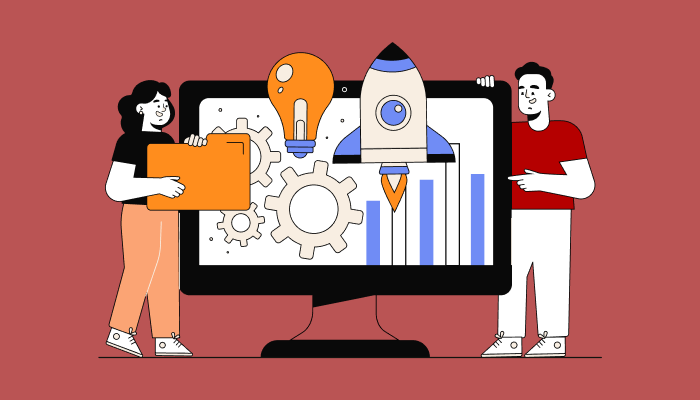 Increases Open Rates
When your newsletter appears in your subscribers' mailbox, they face a decision of whether to open or ignore it. If they perceive your message as pertinent to them, they're more inclined to read, which can ultimately enhance your open rate.
Increases Customer Engagement
To enhance engagement in your email marketing campaigns, providing customer-centric, personalized content is crucial. According to research, up to 79% of consumers will only engage with marketing messages if they align with their interests. So, be specific with messages also.
Accelerates Your Sales Cycle
Email Personalization can:
leverage the customer data you possess to minimize sales friction
Enhance your lead nurturing process
Accelerate the sales cycle
Helps you Generate More Revenue
As per Campaign Monitor, personalized email campaigns have the potential to generate up to 760% more revenue than non-personalized email campaigns.

Get started with the leading Email Personalization today! Sign Up 14 Day Trial
Conclusion
Among all the prevalent digital marketing techniques, such as social media marketing or search engine optimization (SEO), email provides significant potential for hyper personalization.
A good grasp of your audience enables you to create targeted experiences that can enhance customer engagement and retention. So, get started and observe your metrics thrive with our well researched ways to use personalized emails.
What Makes the Best Personalization Software?
#1
Increase conversions with personalized images in email
#2
Upload image and change the font to create personalized images
#3
Design images using drag-and-drop builder
#4
Integrate with built-in apps like MailSend, PushNinja, NinjaSites
#5
Personalize images and video for your ad campaigns
#6
Use count down timers to create a sense of urgency for users
#7
Create personalized media content with dynamic merge fields
#8
Personalize unlimited images and videos
#9
Unbelievable pricing - the lowest you will ever find
#10
Everything your business needs - 50 apps, 24/5 support and 99.95% uptime
Join the SaaS Revolution
All-in-One Suite of 50 apps

Unbelievable pricing - ₹999/user

24/5 Chat, Phone and Email Support