Top 5 Email Personalization Techniques in 2022
The Personalized Images Best Practices in 2022 provides you with an overview of the most important trends and opportunities in the industry.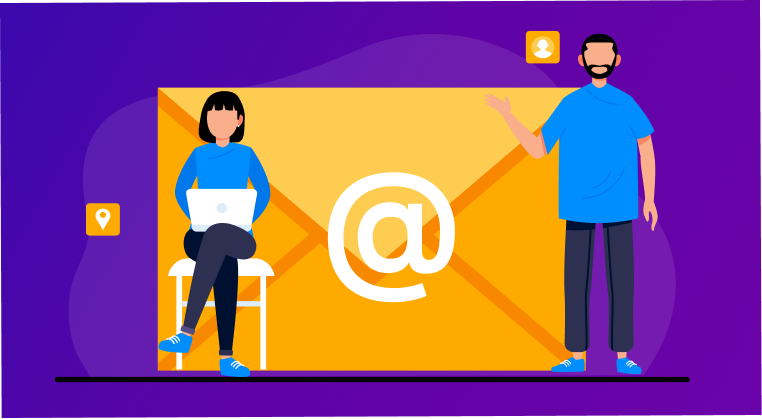 Email marketing is one of the most direct and effective ways to reach out to customers and promote your products. By increasing our focus on personalize email, we can more than double customer engagement and results.
It's one of the hardest digital marketing strategies to get right, but with social media ads, all you need to do is set a budget and create a target audience. You'll get results with smart suggestions from Facebook or Instagram. The more you know about social media marketing, the better the results, but it's hard to fail a social media campaign and get nothing in return.
Email marketing has a lot more to learn than other types of marketing. It would help if you thought about segmenting your audiences, writing smart subject lines, and tracking your website visits to see which customer is at which phase of the purchase process.
Personalization in email can make your content more relevant to the individual recipient. Several strategies can be used to accomplish this. We will explore some of these strategies in this article.
What Is Email Personalization, and Why Does It Matter?
Although you may not be aware of it, most of the content you consume daily is personalized to some extent just for you. The posts Facebook ""suggests"" to you from pages you don't follow, Instagram ads, and LinkedIn posts--everything you see is unique to you and based on several factors. For example, according to Instagram's admission, they show you ads based on your habits on Instagram and Facebook and your overall engagement online. This includes people you follow, the websites you visit, and the topics you're interested in.
In other words, Instagram tailors your feed to show you content that you're more likely to engage with. This benefits both you and Instagram, as you're more likely to see the content you're interested in, and Instagram gets more engagement and ad revenue.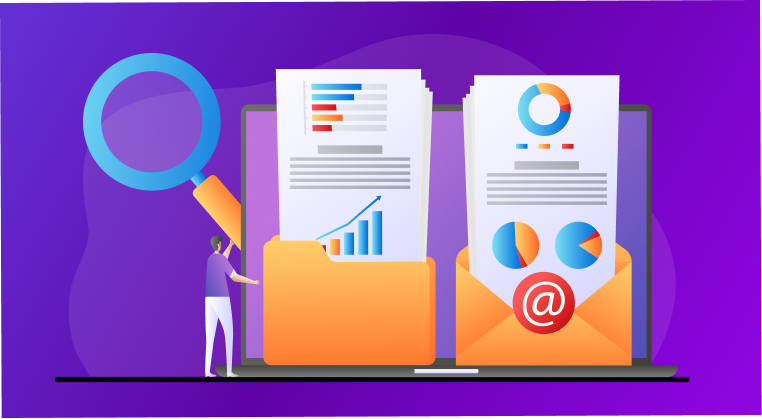 Personalization is at the heart of it: studying your customers, learning their habits, and using this data to give them customized content/offers that you know will be of interest to them.
Customizing your email marketing to target specific customers and engage them with personalized messages can effectively increase conversions. By personalizing your emails, you can connect with your customers and encourage them to take action.
Although personalized content doesn't guarantee success, it does improve your chances of converting. Personalizing emails, for example, has been found to increase open and click rates.
Now that we know what email personalization is let's explore some personalization strategies that you can start using!
Top 5 Email Personalization Strategies To SkyRocket Your Sales In 2021:
Here are the top 5 email personalization strategies to skyrocket your sales and marketing:
1) Segment your audience
2) Use hyper-personalization
3) Take care of that subject line
4) Consider clients' stage in the funnel
5) Choose the right time to send the email
Best ways to collect emails:
Before starting your email personalization journey, you need a list of quality email leads. This means generating leads that are likely to be interested in your product.
Scraping Facebook and LinkedIn Groups: ""You can find many Facebook and LinkedIn groups discussing the latest news in your industry by searching 'social media marketing' and filtering for groups.""
These groups of people would be great to target with personalized emails. You could use a tool like Phantombuster to scrape their contact information and Finder.io to get their email addresses. You likely won't be able to get everyone's email address, but you could end up with a good list of people from your industry.
We decided to take it a step further at Personalize.cc and personalize your message even more effectively — using Personalized Images Sign Up 14 Day Trial
At the end of the process, you will have a list of leads that are more likely to be interested in your offer.
Viral LinkedIn Posts: You can get more relevant leads by targeting LinkedIn users who have interacted with a specific post. This approach could be even better, as people who comment on LinkedIn posts are even more engaged in the industry than group members.
Lead Magnets and Website Forms: Now for a more traditional approach – lead magnets.
If you're looking to generate leads the traditional way, consider using lead magnets. A lead magnet is simply a piece of content that you offer potential leads in exchange for their email address. This can be anything from an industry report to a case study to a tutorial. If you can provide something that your potential leads will find useful, you're more likely to get their email address and generate information.
Here is a good example: You can also have newsletter signup forms on your website. Having them at the bottom of an article or in the sidebar can be a good idea – as your visitors enjoy good writing, they might be more inclined to sign up. You can also have a newsletter popup that interrupts whatever the visitor is doing.
Segment your audience:
After you have your list of emails, segment them into smaller groups based on their purchasing habits and profile information. This will allow you to send more personalized emails.
Here are some good segmentation strategies:
Demographics: Different data types can be important for targeting different groups of people. For example, if you sell clothes, you would not send the same email with the same offer to both men and women. If you have a discount on an expensive 4K TV, you would probably want to target people with higher earnings. Other important factors included are age, company position, and location.
Purchasing habits: One of the best practices in email personalization is targeting people based on their previous purchases. For example, if a customer buys a pair of sports shoes, you can send that customer a personalized email one year after the purchase, highlighting your latest sports shoe models.
Level of engagement: You can improve your email open rates by segmenting your audience into those who are more likely to engage with your content and those who are not as interested. This way, you can focus your efforts on those more likely to convert and avoid being too spammy.
Mobile vs. desktop: You can also segment your leads based on the device they use to open your emails. The users who open most emails on mobile devices may require different creatives and HTML solutions that show up better on a smaller screen.
Use hyper-personalization:
Now that you have segmented your leads into smaller groups, you can start working on personalizing the messages you send.
Most people think that a personalized email starts with the user's name, but that's only scratching the surface. At Personalize.cc, we've decided to take this much further by allowing you to personalize your message with personalized images.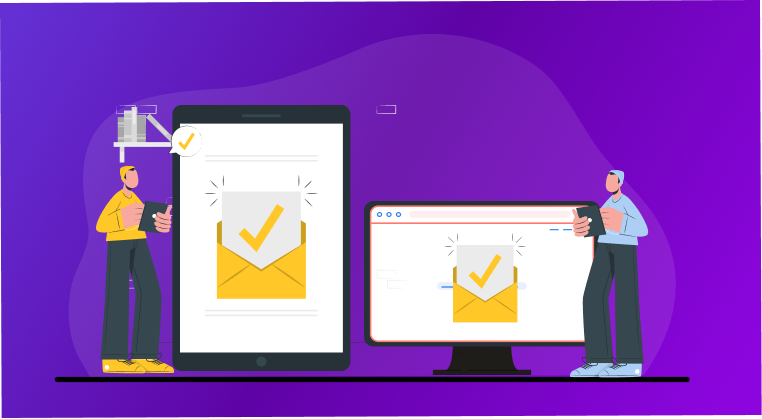 How does it work? The first thing you can do is add text layers to the image. These include your client's name, company name, job title, email, and other information. You can bet that seeing their name on a picture will attract some attention! Doing this is as simple as choosing an option from the dropdown menu:
We decided to take it a step further at Personalize.cc and personalize your message even more effectively — using customized images Sign Up 14 Day Trial
Next, we'll move on to profile images. Adding your users' profile picture or business logo to your email picture will make you stand out in their flooded inboxes. For example, if you offer web design services and you'd like to suggest to your leads that you can make some significant upgrades to their website, you can include a screenshot of their website in your email image. This will help draw their attention:
If you're targeting users based on their location, you can add a map to your message with their site pinned in the center. The opportunities are endless, and they all have one thing in common: connecting with your customers on a more personal level. Using all of these options efficiently, you can craft a message that speaks to your users' specific needs rather than sending a generic email similar to the ones they receive every day. We know it because it's already been done!
One of our favorite examples is the project we did in charge of. By adding a personalized image, we increased our clickthrough rate 14 times! This method was superior to only personalizing the prospect's name and company name.
Take care of that subject line:
As we mentioned before, the subject line is the first thing your leads will see when they receive your email. You want to make sure it's eye-catching and personal, so they'll read your email.
The average person receives around 120 emails a day, so giving your email a subject like ""We have a special offer for you!"" is a way to make sure your email finds its way right into the Trash folder. You want to mention your prospect's name in the subject line and mention a piece of information that will show that this message is tailor-made for them.
MailChimp's research team found that shorter, direct subject lines are more successful than long, descriptive ones. They also suggest limiting the use of emojis and including personalization elements.
Subject lines that are personalized can increase open rates by up to 50%. Try experimenting with email subjects that target your audience groups more directly, using data that interests them!
Consider your clients' stage in the funnel:
Depending on your user's sales funnel stage, they will need a different message to persuade them to continue to the next step. You can identify where the user abandoned the purchase and target them with a personalized letter, including incentives.
Engaging a customer with the right message at the right stage of the sales funnel is one of the best examples of email personalization. Here is how you can do it.
Product page: If a user abandons their purchase while browsing a product page, it might be because they didn't find what they were looking for. You can email them a list of similar products with more information about why they're good or popular.
Shopping cart: Many customers put products in the shopping cart and then abandon them. However, since these customers already showed purchase intent, they often need a little push to make the purchase. A personalized email with a small discount could be exactly what they need.
Shipping: If a customer abandons their cart at the last moment, it's likely because they don't like your shipping rates. Try offering a small discount to keep them from leaving. You can also try creating a sense of urgency by informing them that the product is in short supply, and this could be their last chance to get it.
Choose the right time to send the email:
It's hard to find the exact time when you should send your business emails. After all, people's habits differ – some people might be early birds and workaholics, while others may prefer browsing their email before bedtime.
That's why it's important to keep track of your customer data. Research shows that entrepreneurs and executives read their emails more frequently, so the week's time doesn't matter as much if they are your core target group. Based on open rates, Saturday mornings around 10 AM could be the best time for this group. On the other hand, the average employee is more likely to read an email if they receive it in the morning hours of the week.
What is the best time to send emails to maximize open rates?
When deciding on the best time to send your emails, keep in mind the time zones of your recipients. You don't want to send an email in the middle of the night when most people are asleep. Instead, try sending your emails during the daytime when people are more likely to be awake and checking their email. Before sending an email to a user, consider their time zone.
Conclusion:
Email personalization is a process that starts with your leads and their habits, not when you start writing an email. To personalize your emails, segment your leads, identify their place in the sales funnel, and make sure each one is engaged at the right time. Then you can start working on messages and personalization strategies in your copy. If you need help with hyper-personalization, we offer a tool that can add advanced personalization to your emails. With Personalize.cc, you can customize images, text, and location information to create a unique email experience for your recipients.
What Makes the Best Personalization Software?
#1
Increase conversions with personalized images in email
#2
Upload image and change the font to create personalized images
#3
Design images using drag-and-drop builder
#4
Integrate with built-in apps like MailSend, PushNinja, NinjaSites
#5
Personalize images and video for your ad campaigns
#6
Use count down timers to create a sense of urgency for users
#7
Create personalized media content with dynamic merge fields
#8
Personalize unlimited images and videos
#9
Unbelievable pricing - the lowest you will ever find
#10
Everything your business needs - 50 apps, 24/5 support and 99.95% uptime
Join the SaaS Revolution
All-in-One Suite of 50 apps

Unbelievable pricing - ₹999/user

24/5 Chat, Phone and Email Support