10 Creative Countdown Mail Templates for Business
Creative countdown email templates are designed with inbuilt counters that keep changing in real time based on the set criteria. The primary purpose of incorporating creative countdown templates is to imbibe a sense of excitement among viewers. It is often used as a part of landing pages or promotional templates sent out just a few days before the product launch. It helps create a mystery about the product. It encourages users to take desirable action within the specified period to avail the services or purchase the product at a discounted price.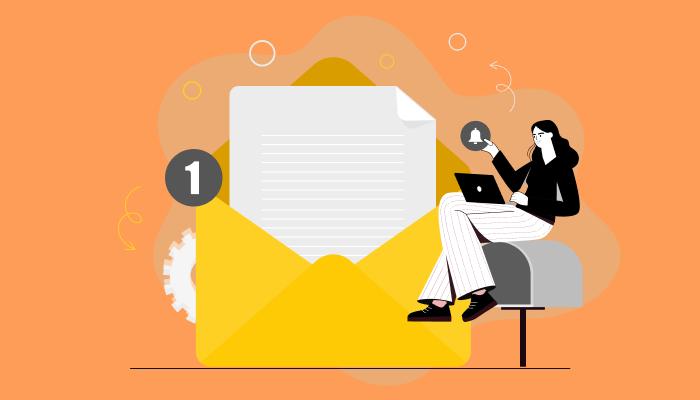 Each template includes the countdown using various elements. Some might include it as a gif, while some might just make it pop up to attract attention. Countdown timers can showcase a sense of urgency among potential audiences. In a world of email marketing campaigns, templates with timers are 3 times more potent in creating engagement than other templates.
What is a Countdown Mail?
Countdown mail is simply an email template with an embedded timer. Recent statistics reveal countdown timer templates have better odds of creating a response among viewers by 43 percent as compared to non-timer templates. According to experienced digital marketing experts, the brand strategist must create buzz around their services or products every quarter. This helps them stay relevant to the current trends and encourages the client base to ask for more. Countdown emails are one of the most prominent ways to generate buzz around your product or services.
10 Creative Countdown Mail Templates
Here are 10 creative countdown mail templates that you can use to spark engagement and anticipation.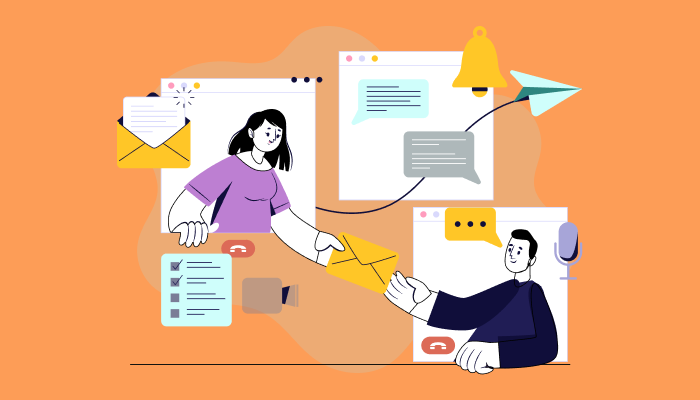 Personalize.cc Countdown Template : It allows brands to create hype around their new product launch. They have a creative collection of templates that generate excitement and anticipation among subscribers. Their email templates help brands drive pre-orders sales and traffic. Attractive templates with optimized content helps build curiosity around your brand and nurture warm leads. However, it is imperative to choose the right software like personalize.cc that offers creative and minimalist templates designed with customer satisfaction in mind.

Limited Time Sale Countdown: It is a classic template that can be edited to promote a sale that is only available for a limited time setting the countdown for days until the sale ends. This creates a sense of urgency among subscribers and drives sales. This strategy is only effective for subscribers who are already interested in purchasing from the brand.

Website Launch Countdown: It is used to promote the launch of a new website by counting down the days until the website goes live.

Event Registration Countdown: It encourages subscribers to register for an upcoming event by counting the days until the event date. It can be used to remind subscribers to register for an event they may have forgotten about and can encourage early registration. It could be less effective for events with a smaller attendance or for subscribers not interested in attending the event.

Pre-Order Countdown: It promotes pre-orders for a new product by counting the days until the pre-order period ends. This template is capable of driving pre-order sales for a new product.

Holiday Sale Countdown: It is used to promote a sale during the holiday season. Countdown the days until the Christmas sale ends. It helps brands capitalize on the increased purchasing during holiday seasons and generate sales. However, this strategy might be effective for a specific niche or industry.

Flash Sale Countdown: It is often used to promote a limited-time flash sale by counting the hours or minutes until the sale ends. Allows brands to create a sense of urgency and drive sales for a short period.

New Year Countdown: It promotes New Year's specials by counting down the days until the end of the year. It can encourage subscribers to make pulse-driven end-of-year purchases. Brands can capitalize on increased purchasing during the holiday season.

Anniversary Countdown: It is another annual template designed to celebrate the brand's anniversary by counting down until the anniversary date. Celebrations can encourage subscribers to make purchases, participate in special events or create a sense of brand loyalty among followers.

Event Reminder Countdown: It reminds subscribers of an upcoming event or milestone celebration by counting the days until the event date. This serves as a reminder for subscribers if they have forgotten about it and encourages attendance.
Get started with the leading Countdown Mail today! Sign Up 14 Day Trial
Advantages of Countdown Mails
There are various personalization tools like personalize.cc that offer high-quality timer templates. It is one of the most accessible forms of email content that just takes a few minutes to edit. You don't need to spend hours contemplating the details or outlining a story. Timer emails are crisp and straightforward. All you need to add is the product details and brand logo. Set the lunch date, trigger the timer, and you can hit the send button. Following are a few benefits of utilizing countdown emails as part of your email marketing campaign.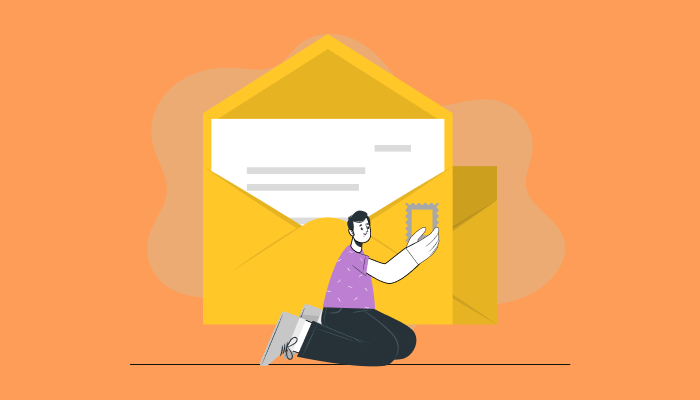 Create a sense of urgency and encourage customers to take immediate action. By including a countdown timer in the email, customers can see that the offer or promotion is time-limited, which can motivate them to purchase before the deadline. This leads to higher ROI and conversion rates.

Connect with the audience instantly. This could be due to the James Bond 007 movies or time being one of the most valuable aspects of our life. Leverage the power of human psychology and grab the attention while the sun shines.

Create emails that keep customers engaged and interested in a brand's products or services. They are best utilized to offer exclusive promotions or early access to a sale. Customers are more likely to stay interested in a brand that consistently provides discounted deals. Moreover, consumers are more willing to return to the brand site for more such deals in the future.

Create hyper-personalized based on your viewers' browsing history and digital prints. This makes the content more relevant and personalized to the customer's interests. This can help brands build stronger relationships with audiences and raise brand loyalty.

Include links to a brand's website or product pages within the countdown email. This can help drive more traffic and improve search engine rankings.

Empower brands to create a feeling of excitement and anticipation around the upcoming offer, service, promotion, product, or sale. Hence buyers are more likely to share the email with their friends and family. There are greater odds they might share the promotion on their social media handles too. This can help spread the word and increase brand recognition among the target audience.
Everybody likes a piece of excitement in their otherwise workaholic life. Content is all about building a relationship with your user that develops into trust. Countdowns or timers are a great way to get new impressions and customers onboard.
Final Thoughts
The open rate of countdown timer templates is 19.87 percent, while emails without timers stand at 17.83 percent. Various personalization tools offer creative countdown timer email templates to subscribers. These templates have eye-catching graphics that help marketers create engaging copy. Personalize.cc has templates with a clear call to action that encourages the recipient to take action within the specified countdown timer. Most users will benefit from the services before the timer reaches zero.
These countdown timer templates can be customized to match your brand's color scheme, logo, and layout aesthetic. These templates can be used across various industries, such as event promotion, product launches, holiday sales, or limited offers. Invest in premium software that provides engaging templates and takes care of various aspects of your email marketing campaign. This will save you the pain of toggling between various software and, more importantly, save time that can be utilized to plan strategies that can boost revenue and sales.
What Makes the Best Personalization Software?
#1
Increase conversions with personalized images in email
#2
Upload image and change the font to create personalized images
#3
Design images using drag-and-drop builder
#4
Integrate with built-in apps like MailSend, PushNinja, NinjaSites
#5
Personalize images and video for your ad campaigns
#6
Use count down timers to create a sense of urgency for users
#7
Create personalized media content with dynamic merge fields
#8
Personalize unlimited images and videos
#9
Unbelievable pricing - the lowest you will ever find
#10
Everything your business needs - 50 apps, 24/5 support and 99.95% uptime
Join the SaaS Revolution
All-in-One Suite of 50 apps

Unbelievable pricing - ₹999/user

24/5 Chat, Phone and Email Support