Top 9 Marketing Personalization Tools in 2023
Website personalization tools empower businesses to deliver a unique online experience based on the specific interests of their target audience. The evolution of technology has led to the invention of marketing personalization tools that allow brands to achieve overall customer satisfaction. They empower brands to deliver content based on viewers browsing history, interests, preferences, digital prints, etc. These tools allow brands to provide unique experiences that can drive traffic. Businesses have realized the value of engaging consumers and the effect of personalization on revenue growth.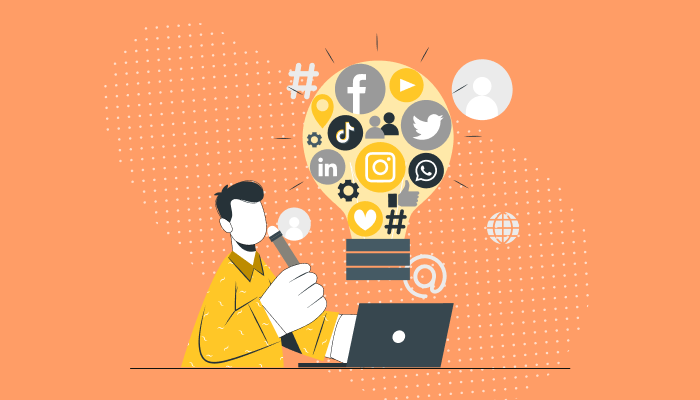 Decades ago, personalization was limited to simple forms based on cookies and essential tracking technologies. However, as digital marketing and online advertisements evolved, the need to cater personalized content to attract target audiences increased significantly. The rise of Ai and machine learning paved the way for technology that allows brands to deliver hyper-personalized content to engage their viewers. The global market for marketing personalization has grown immensely in the recent decade.
The practice of using bots, crawlers, or powerful tracking features to create content or product experience that are unique to each customer is called marketing personalization. They enable brands to understand a considerable amount of data and analyze consumer interest to deliver personalized experiences. One of the key drivers in the usage of personalization tools is the use of artificial intelligence and modern technology.
Top 9 Marketing Personalization Tools
To stay competitive and maximize customer engagement, businesses need to understand the top 10 personalization tools available in 2023.
Personalize.cc
This website marketing personalization tool helps customize all your business needs.
Highlights:
Enables brands to reach customers through preferred channels.
Integrates with various third-party tools to improve conversion rate seamlessly.
Customize your website images, text, and content with a few clicks.
Has a wide range of fully customizable templates, a media library, and powerful conversational chatbots.
Get started with the leading Marketing Personalization Tool today! Sign Up 14 Day Trial
Monetate
It is the market leader in real-time personalized marketing across various digital channels.
Highlights:
Includes tools that allow users to test multiple marketing strategies before implementing them on their websites.
Tracks client behavior and interest to deliver hyper-personalized content that converts.
Optimizely
You can create a highly personalized experience with this software for personalization.
Highlights:
Users can target audiences based on a powerful segmentation tool that empowers the brand to deliver personalized content.
Help brands create a more positive viewer experience that makes a lasting impression.
Coveo
An excellent marketing personalization tool targeting users based on their interests and behavior.
Highlights:
Offers users analytics tools to increase engagement and sales.
When your target audience feels that the brand understands their needs and concerns, they are more likely to be interested in its services. Moreover, they are consumers more likely to return in the future.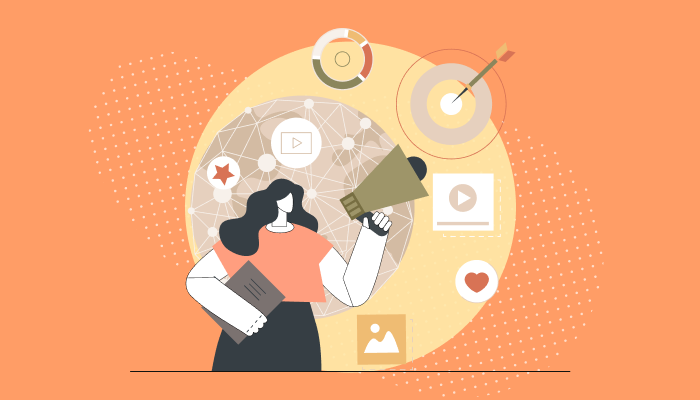 Hyperise
Helps users create a customer-focused online presence with the help of a tool for personalization.
Highlights:
Implement hyper-personalization without a line of code.
Empowers users with a toolkit that allows customization throughout the sales funnel.
Adobe Target
The simple, easy-to-use UX research tool can expand automation and perform AI testing.
Highlights:
Send personalized messages to viewers and customize various forms of digital engagement.
Deliver videos and images within seconds instantly.
Google Optimize
The google powered tool can assist brands in delivering unique customer experiences.
Highlights:
Offers powerful segmentation that drastically improves visitor engagement and conversion rate.
Users can have tailored content that matches their unique needs and interests.
Personyze
The website tool allows superior targeting based on various criteria like demographics, time, interest, etc.
Highlights:
Gives brands the option of performing tests on their website to enhance output and optimization efforts.
Personalized images can help businesses build stronger customer-brand relationships.
VWO
It has one of the best technologies in website customization and images for personalization.
Highlights:
Allows brands to boost engagement and increase conversions.
Lets users monitor how visitors interact with their websites and suggest real-time changes based on powerful analytics.
Why Do Businesses Need It?
The digital space demands consistent improvement in the interface and interaction of digital platforms. Search engine algorithms are designed to deliver content that highly suits the requirements of users. Therefore, personalization software is no longer a fancy tool but a necessity to stay afloat in the digital world.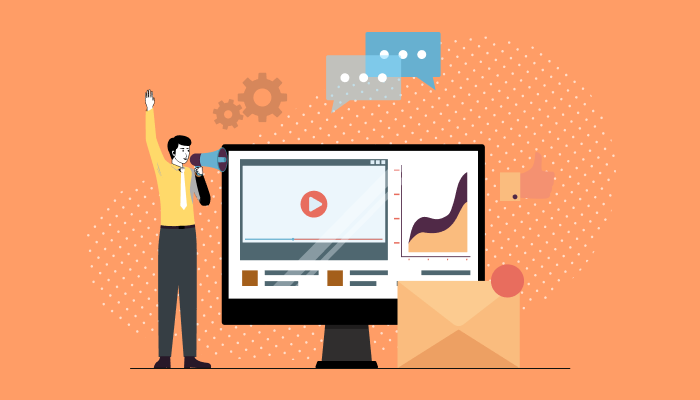 There are multiple benefits of having personalized software that offers enhanced customer experiences. They facilitate customer loyalty and satisfaction. Businesses need marketing personalization as a part of their integrated marketing strategy. It is an excellent way to connect with your target audience individually, boost engagement, and drive traffic to your digital profiles. Following are a few reasons why marketing personalization is significant for business growth.
Personalized marketing strategies are more likely to connect with the audience. It leads to higher levels of engagement. Your viewers are more inclined to respond with a positive outlook on messages that include personalized images and videos.
After all, the first thing that captivates the attention of your viewers. It allows viewers to feel valued and understood. This significantly boosts the odds in your brand's favor. Your customers may continue doing business with a company over time, bringing in repeat business and loyalty.
Personalized tools can also boost sales by making it easier for potential audiences to find products or services they intend to buy. The evolving search engines and software can help generate leads that are more inclined to invest in your product or services. By leveraging the power of advanced tools, brands can send tailored marketing messages to specific customers. This can encourage them to take action and purchase. The right marketing personalization tool can make a significant difference in your overall sales volume within the first quarter of purchase.
Personalized videos are one of the most effective forms of conveying your message to the target audience. Personalized videos help your audience understand the brand better and thus drastically increase the likelihood of investment in your services.
Final Thoughts
In today's overpacked marketplace, personalized marketing software is more likely to make your brand stand out. With a more personalized experience, brands can grab the top position from their competitors. It is an excellent tool that enables businesses to differentiate themselves and attract customers looking for a more customized approach. People across the globe browse the internet for information related to their queries, products, services, etc. It is imperative to establish your brands on the internet to gain brand awareness and recognition.
As the learning continues, we might look forward to more sophisticated tools to deliver an individualistic experience in real-time. Marketing personalization tools enable businesses to improve engagement, increase sales, and build stronger customer relationships. By utilizing the power of machine learning, databases, powerful analytics, and various emerging technologies available in the marketplace, businesses can deliver more tailored, relevant, and effective marketing messages to their target audience. You no longer have to buy multiple software. Various software like Personalize. cc offers a comprehensive approach to digital marketing with multiple tools packed into a single software. Pick the right software that can help your business elevate the viewer experience to the next level and contribute towards the overall growth of revenue.
What Makes the Best Personalization Software?
#1
Increase conversions with personalized images in email
#2
Upload image and change the font to create personalized images
#3
Design images using drag-and-drop builder
#4
Integrate with built-in apps like MailSend, PushNinja, NinjaSites
#5
Personalize images and video for your ad campaigns
#6
Use count down timers to create a sense of urgency for users
#7
Create personalized media content with dynamic merge fields
#8
Personalize unlimited images and videos
#9
Unbelievable pricing - the lowest you will ever find
#10
Everything your business needs - 50 apps, 24/5 support and 99.95% uptime
Join the SaaS Revolution
All-in-One Suite of 50 apps

Unbelievable pricing - ₹999/user

24/5 Chat, Phone and Email Support